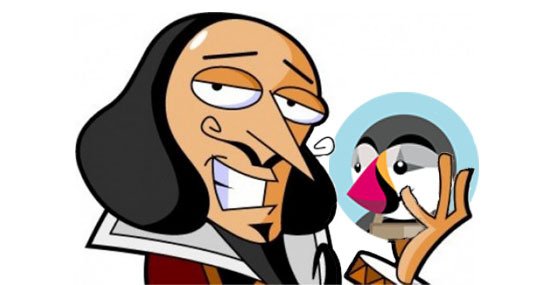 PrestaShop, the leading e-commerce platform in Europe and Latin America. Since its award as "People's Choice CMS Award for Best eCommerce Solution" in 2014, its growth has been exponential, currently reaching +300 thousand merchants worldwide with +25 thousand active online stores only in Latin America.
These strong data speak for themselves about the quality of this platform. However, there are still many merchants hesitant to choose it as the designated system to build their online store. In this article we will list the main characteristics that make PrestaShop the best option to develop an ecommerce, comparing it with some of its closest competitors.
General characteristics
PrestaShop is a free open source system for creating an ecommerce or online store. It has a modular design that makes it a flexible and adaptable software to the particular needs of each client, which have +3k modules and +2k official themes to complement the functions and appearance of your store.
The platform is developed on PHP + MySQL, a combination offered by most hosting, so it is compatible with practically any hosting service. Its basic installation is very simple, using a wizard with several intuitive configuration steps.
Scalability and Globalization
PrestaShop has the flexibility to allow any online business to expand as much as required. It is translated into 75 languages​ officially, but you can add as many additional ones as you need and it has a translation system that allows every merchant to translate all the texts of their store.
The platform has support for multi store , which gives merchants the possibility to expand their market beyond their national or regional borders. All the configurations of countries, states or provinces, currencies and taxes can be adjusted in each store according to the specific characteristics of the area to which it is destined.
PrestaShop, especially the latest versions, is optimized to support product catalogs of any size. Both large businesses and small entrepreneurs will be comfortable with the performance obtained.
Personalization
PrestaShop has +2k official themes published in its official add-on store PrestaShop Addons. These are classified according to their category or spin, functionality and compatibility available in a wide variety of prices. There are also other platforms where we can find many unofficial topics in the same way. These facilities should be sufficient to be able to have a store with a visual aspect according to our needs. But if we have exquisite and unique tastes, we have the option of developing our theme practically from scratch, based on the native template that all PrestaShop stores come with.
With regard to functionalities, by default PrestaShop brings +310 integrated functions that allow you to fully manage product catalogs of any size and complexity, customers, addresses, orders and general content of the store. But we also have +3k official modules, both free and paid. These allow you to easily integrate the main payment methods and carriers to our store. But its functions are practically endless, from integrations with marketplaces to advanced abandoned cart recovery options.
As if this were not enough, the owner of a PrestaShop store is the absolute owner of the entire store, including its settings, physical files and data. For this reason it is possible to customize the store as much as you want or necessary, from the aesthetic part to the functionalities. If you want to integrate with an ERP, billing system or local carrier, you can perfectly entrust its development to a certified specialist such as Rolige to create a custom module for this purpose.
Documentation and Community
The management and administration of PrestaShop is very intuitive and complete. For this reason, the learning curve is quite low and basic computer skills are enough to manage all the basic functions of the store.
There is an official documentation, where you can find a detailed description of each of the functions of the platform's administration panel. Additionally, we have a large number of free and paid resources (tutorials, forums, videos, courses and help groups) to increase knowledge.
The global community has more than 1 million members, with more than a thousand developers who constantly contribute to improving the platform together with the official development team. There are currently around 250 official agencies certified by PrestaShop with different levels of proven expertise.
If you have specific questions or problems, it is very likely that you can find the answer or solution just by doing a little research. If you need help to solve a more complicated problem or a custom development, there is a wide range of possibilities at your disposal, from freelancers to certified agencies for those who require greater quality assurance. The large size of the community favors the availability of various options and competitive rates.
Costs
The PrestaShop platform is open source and completely free to download and install. With a basic setup of our store and a few additional setups, we could now be ready to start selling. However, it is very likely that we want a more sophisticated theme and that gives a unique style to our site. On the other hand, we will need some additional functionalities to give our site more facilities and adapt it to the particular conditions of our region. Therefore, we must clarify that a completely finished PrestaShop store will not be free. We must, at least, purchase a theme and several payment modules.
If we do not have the necessary knowledge or we want the development of our site to have a guaranteed quality, we can hire a certified agency, which will entail an additional cost. However, we should not be scared by these initial costs, since the strongest investment is associated with the construction of the site. Later maintenance will be much cheaper . Thanks to the large community of PrestaShop developers there are many options for professionals in the market and therefore development costs are much cheaper than on other platforms.
Finally, there is a recurring expense that we must not forget. To host our store we need hosting and various related services (domain, SSL certificates, sending emails, backups, etc). There are platforms that offer these services for "free", in exchange for a commission on the sales that the site has. For small stores this could be a good initial alternative, but in the long term the cost is much higher.
Competition
We could say that the main competitors of PrestaShop are Shopify, Magento and WooComerce. Each of these best fits a certain online business profile according to its advantages and disadvantages.
Shopify is based on a rental model, where we can basically rent its platform and available modules for a fixed amount per month plus a commission per sale. It offers us the main functions necessary for an online store already integrated, making it very agile to start an ecommerce project and easy to use. However in the long term sales commissions can be a drag for the growth of our business. On the other hand, we are tied to the functions that the platform offers us and the plan that we hire, because we will not be able to directly access the source code or the database to make customizations.
Magento is a robust e-commerce platform used mostly for large businesses. It has a free version and a paid version, the latter with many more functions and better optimized than the free one. It has a certification system for developers that makes its community more closed and higher development costs than any of the other similar platforms.
WooComerce is a plugin to add e-commerce functionalities to the popular WordPress content management platform. It is one of the most widely used options in the world for building online stores due to the popularity of its base CMS (WordPress) and its ease of use. It works quite well for small businesses, however if scaling is required, it is inevitable to have to purchase additional modules to complement the store with functions that are already natively included in other platforms designed from the ground up for e-commerce.
General Comparison
We will try to compare PrestaShop and its main competitors in terms of several fundamental elements in an ecommerce:
| | PrestaShop | Shopify | Magento | WooComerce |
| --- | --- | --- | --- | --- |
| Open source | ✓ | ✖ | ✓ | ✓ |
| Data control | ✓ | ✖ | ✓ | ✓ |
| Learning curve | Soft + Medium | Soft | Pronounced | Soft |
| Technical knowledge | Low | Low | Medium | Low |
| Personalization | High | Media | High | High |
| Custom developments | ✓ | ✖ | ✓ | ✓ |
| Development cost | Low + Medium | - | High | Low |
| Available themes | +2k | +70 | 11 | +400 (+1k) |
| Available modules | +3k | +5k | +3,5k | +330 (+4,5k) |
| Internationalization | Simple | Complex | Complex | Simple |
| Business size | All | All | Medium + Large | Small + Medium |
Cost Comparison
The budget that we must spend to be able to keep each platform running is very different in each case and depends on the characteristics of each one.
PrestaShop, Magento and WooComerce are platforms managed completely by ourselves. We must continually invest in the hosting of our store and all the related services necessary for its operation.
For its part, Shopify is based on a rental model, where we can basically rent its platform and available modules for a fixed amount per month plus a commission per sale. The hosting service is included in the price we pay.
Saving the costs associated with hosting can be very profitable initially but in the long term the commissions on sales can be a drag on the growth of our business. The following graph illustrates Shopify's plans against the costs of the hosting service offered by Rolige (complementary services included). The comparison evaluates the monthly cost for the service against the gross monthly income of the store:
As we can see, above a thousand dollars of monthly income in the store, with any Shopify plan you pay more than hiring our own hosting service. For larger stores (greater catalog, visitor traffic and total sales) the same happens above 12 thousand dollars when comparing it against the next available Shopify plan. Another element that we must take into account is the cost of additional modules, as well as the developer fees. Taking these two elements into account, the platforms would be ordered from the cheapest to the most expensive as follows: WooComerce, PrestaShop and finally Magento.
Each platform has a source component that makes it more popular regionally. PrestaShop is a software of French origin, where the highest concentration of developers is in Europe, although we can find certified developers and agencies like Rolige in all parts of the world. For its part, Magento has the largest number of certified developers in the United States, but due to development costs in this country, most of the developments are made in Ukraine or India. Shopify is a Canadian software and its influence in the North American region is palpable. Finally WooComerce has a fairly widespread community globally. If you need constant development of improvements and maintenance of your store, this is something you should take into account, both for the rates and for the latent potential time difference.
Lastly, we should comment on security . WooComerce and Magento are the two platforms in the entire market most attacked by hackers. The first is due to its wide dispersion and market share in terms of online stores, but above all because many of its unofficial modules or plugins do not comply with the required security measures. An outdated plugin is often the main gateway for hackers. For its part, Magento is famous for being the preferred choice of companies with very large product catalogs. Therefore, due to the volume of total transactions handled with this platform, it is a commonly coveted target for attackers.
In conclusion, each platform has its own characteristics. The best of all is the one that best suits the needs of the merchant and allows you to easily meet your goals and expectations. No matter what level your business is currently at, always look to the future for a robust and secure platform that allows your business to grow and expand easily and that offers you the economic margin you want for your online business. Never forget that the most popular or cheap a priori, will not always be the best long-term alternative.
We appreciate the active collaboration of Claudia Rodríguez ([email protected]), PrestaShop ambassador in Mexico in the writing and preparation of this article.
Comments